Trading Trusts—Oppression Remedies: Report (html)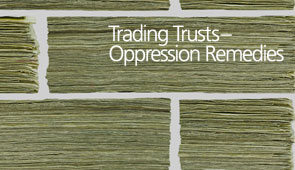 In this report the Commission recommended changes to the Trustee Act 1958 (Vic) to give beneficiaries in trading trusts new rights and legal recourse for oppressive conduct by trustees.
Two important findings of the report, based on the Commission's research and consultation, are:
• Existing remedies under equitable doctrines, corporations or trusts legislation are inadequate for beneficiaries of trading trusts facing oppression.
• Trading trusts and corporations should be treated in a similar fashion as regards oppression remedies.
Access chapters of the report from the links below.